Ateah Realty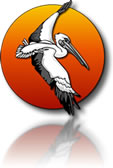 Ateah Realty offers friendly and personalized service to our clients, taking the stress out of buying and selling property.
We specialize in real estate services for the Eastern Beaches and surrounding areas along the beautiful sandy shores of Lake Winnipeg. If you are planning to purchase or sell a cottage, home, vacant land, or commercial property, we would be pleased to assist you with your real estate requirements. We know that one of the most complex and significant financial events in peoples lives is the purchase or sale of real estate.
Real Estate
Serving the East Beaches area including Patricia Beach, Gull Lake, Island Beach, Boulder Bay, Balsam Bay, Beaconia, Halcyon Cove, Lakeshore Heights, Whitesand Estates, Sunset Beach, Grand Marais, Grand Beach, Lester Beach, Belair, Hillside Beach, Traverse Bay, Victoria Bay Estates, Grand Pines Golf Course, Albert Beach, Wanasing Beach, Sandy Bay and Victoria Beach.